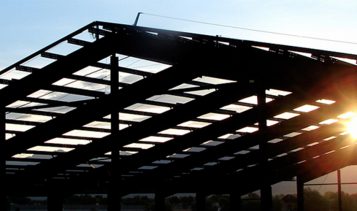 WHY ARE STEEL BUILDING PACKAGES POPULAR IN CANADA
posted by:

Admin

No Comments
Purchasing steel building packages  popular in  canada has been a more popular option for most business owners especially in Canada due to its efficiency in both quality and price. And because of its high demand, it wouldn't be difficult to find a steel building package to cater for your business needs.

For years, steel buildings have long been used for industrial activities. Most owners would use them as a warehouse or a storage facility. There are steel kits available for garages, storage sheds and workshops and it comes in different dimensions and sizes including larger structures such as barns, horse stables and even to something as huge as airplane hangars.
Steel Building Packages VS Traditional Construction Methods
Buying steel building packages has several advantages over traditional construction methods. For starters, metal buildings are more dependable compared to their wooden counterparts. It's also less susceptible to fire and may be able to withstand extreme weather changes. Not to mention the savings in insurance premiums that may result from these building kits.
Hence, its additional cost savings is the very reason why these kits became very popular amongs businessness owners. Everything in a steel building kit is mass produced; therefore, costs tend to be cheaper. There's no need to hire highly skilled professionals to set up the building for you.
Most factory-produced materials are subject to high quality control standards making construction easier and quicker compared to standard construction techniques. A small sized building, such as sheds, can be easily constructed and does not need the help of a highlys skilled construction professional. Even the larger structures can be put together by general contractors.
Factors that Could Affect Your Building Package Cost
While generally, these steel building kits are affordable, the cost may still vary especially on your choice of flooring. General purpose buildings such as machine sheds and barns can be built without permanent flooring while buildings like garages or workshops are highly recommended to have one. A smart recommendation would be to do your research and review your options before starting construction.
Example of Floorings are the following:
Epoxy Floors
Liquid Granite
Stained Concrete
Interlocking Rubber Mats
Paint
Pressure Wash and Polish
If you're looking into a structure with internal rooms, please do expect that this will probably require customization work. Although this is generally not an issue with steel building manufacturers, particularly on the aspect of additional costing, it should be something that you should take into consideration before starting the project. This will help you in estimating how much you'll actually spend at the end of the day.
Nevertheless, other additional expenses will depend on how you would want to use your steel building. The further you customize your building and integrate more functions in it, you can expect more additional costing. You shouldn't be worried though. Most customized buildings would still cost less than your concrete or wood type building.
Get a Free Quote from Zentner Steel Buildings
Zentner Steel Buildings provide top of the line construction services covering steel buildings and metal frame construction, pre-fabricated steel engineering, warehouse and oil and gas buildings, steel building construction and among others. We cater to various industries including Oil and Gas, Commercial, Institutions, and others. For over 10 years, we have worked hand-in-hand with small to big businesses and organizations all over Canada.
Talk to Us Today!
Stewart Zentner
General Manager
Toll Free: 1-888-826-1799
Contact Us: HERE