Construct Quality steel Buildings Edmonton from Zentner Steel Buildings!
Edmonton is one of Canada's greatest cities and an economic powerhouse. Companies involved in the oil and gas industry are the lifeblood of the city. These multibillion-dollar industries prop up the local economy, providing jobs, income and training opportunities for Canadians. Edmonton is also home to several higher education institutions, including University of Alberta, famed as one of Canada's premier research and education centers. The retail industry also has positive growth in the city. Edmonton is well known as the province's hottest place to shop and hosts some of the largest malls in North America. These booming retail industry, oil and gas industry, educational institutions and various other industries need steel building structures to fulfill their business needs. Steel buildings Edmonton have also a great role in the modern structure of Edmonton. This is where Zentner Steel Buildings could help!
We make impressive steel buildings Edmonton on an affordable budget!
If you need to construct steel buildings Edmonton for your business, Zentner Steel Buildings could help you, and bring a wealth of experience and expertise – regardless of your industry. We build superior quality steel buildings in Edmonton which perform extremely well on all quality parameters. The secret to our success is no secret at all – we just know how to construct high-performing Structural Steel Buildings Edmonton relying on our state-of-the-art craftsmanship, top-grade steel, and superior customer service. Every one of our steel buildings is built to withstand the harsh climate of Edmonton while keeping affordability in the mind. Created to last, our steel buildings are almost maintenance-free. Let's explore the different industries and verticals we have served with our quality steel buildings:
Get the very best in pre-engineered steel buildings Edmonton , Call 1-888-826-1799
Industrial Buildings Edmonton
Zentner Steel Buildings has years of experience creating top-quality construction of affordable, durable and long-lasting steel structures for Industrial buildings Edmonton. We've built steel warehouse Edmonton, steel storage Edmonton , and manufacturing shops Edmonton, as well as dozens of various bespoke industrial buildings Edmonton.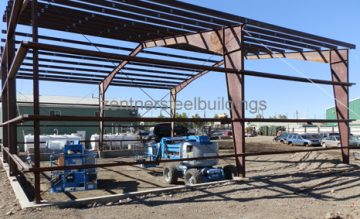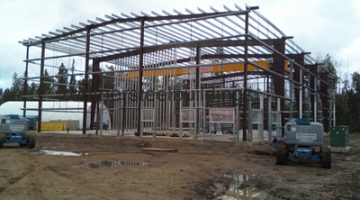 Steel Garages Edmonton
When looking for storage sheds or garage space construction or storage sheds Edmonton, talk to us because we have the knowledge to deliver them on time, and on budget. Top-quality insulation makes them increasingly energy-efficient. We deliver prefabricated steel buildings Edmonton that can be quickly built, so you don't have the costs and waiting times associated with the conventional building. Build ample storage sheds Edmonton to store your boat, pick-up trucks or any other vehicles or equipment.
Commercial Buildings Edmonton
The steel buildings Edmonton that we construct are ready to assemble at your site. Whether you need an office, strip mall, retail store, shop buildings Edmonton, or any other commercial space, we build it entirely to meet your needs. What's the Zentner difference? We focus on the details and create every element in a way that will help you achieve high performance and a long-lasting building.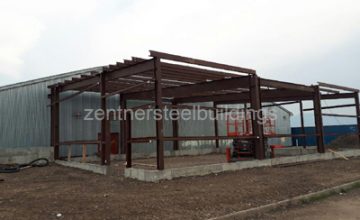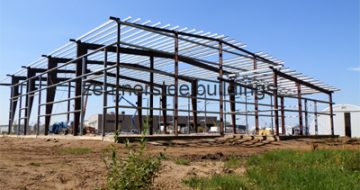 Metal Workshops Edmonton
Expanding a metal workshop Edmonton or Factory Buildings Edmonton? Or, just want to renovate your existing workshop or metal store Edmonton? Maybe you've always dreamed of a backyard workshop? Zentner Steel Buildings is here to help you succeed in this ambition. We work on your custom requirements, no matter how big or small a workshop you want to construct and for whatever purposes!
Aircraft Hangars Edmonton
Want to build a strong structural steel building that could safeguard your aircraft from the difficult Alberta weather? Trust Zentner Steel Buildings to build an aircraft hangar or Airplane Hangers Edmonton for you without going beyond your budget. We specialize in building a column-free interior, making use of every inch of space so that your steel hangar has plenty of space to easily store your aircraft.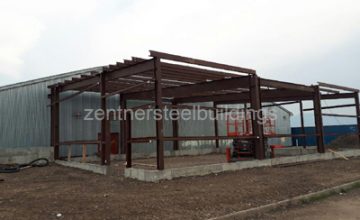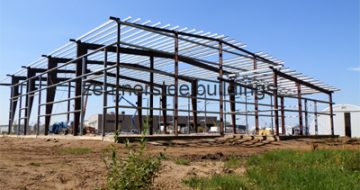 Farm Buildings Edmonton
When searching for a reliable contractor for farm buildings Edmonton or agricultural buildings Edmonton, think Zenter Steel Buildings Ltd! We have helped businesses by creating animal shelters, dairy barns, livestock and equipment storage facilities for farms. We deliver a cost-effective, rust-free solution that fulfills your needs.
Riding Arenas Edmonton
Our specially-constructed riding arenas are spacious, with column-free interiors making them airy and perfect for daily use. While delivering you a Riding Arena Edmonton with a wide-open clear-span design, we keep the costs affordable.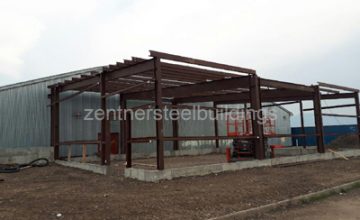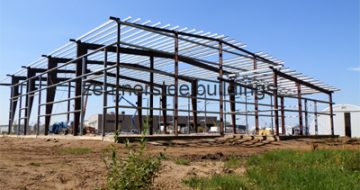 We Give More Bang for your Buck: Metal Buildings Edmonton Construction
Zentner Steel Buildings believes in returning value to the customer with top-notch customer service and the very latest industrial steel buildings for almost every industry. We take pride in going beyond the call of duty! Our steel buildings Edmonton outperform others in stability, strength, durability, and performance. Contact us today!
Call Zentner at 1-888-826-1799 to Get Steel Buildings Edmonton that Will stay With You for a Lifetime!