Steel Buildings Saskatoon

Steel Buildings Saskatoon for Any Industry!
Saskatoon is leading Canada's growth story by heavily contributing to its economy through agricultural exports and oil production. Saskatoon is also one of the world's top suppliers of potash and uranium and other natural resources. This success has helped to boost other industries that are also experiencing exponential growth such as manufacturing, construction, retail, and technology. As Saskatchewan's largest city and largest employer, Saskatoon is a jewel in the province's crown. Saskatoon's retail industry contributed over $2 billion towards GDP in 2017 – which represents a huge amount of revenue. These industries can't expand their base without creating new manufacturing facilities or farming sheds to support agricultural business. This is where Zentner Steel Buildings plays a lead role as we help industries with the design, installation, repair, and renovation of steel buildings Saskatoon.
When in need of steel buildings Saskatoon, consider Zentner Steel Buildings. Well-known across Canada for top quality steel construction, we specialize in metal buildings Saskatoon keeping the end user's needs as our top priority. From the design to installation, repair, and renovation of steel buildings Saskatoon, we have mastered the process of supplying and maintaining steel buildings – no matter what industry. That means you don't have to run here and there to find various contractors for your steel building construction. Whatever you need, we have the expertise to fulfill it all.
Sask Agriculture: We make you an agriculture industry leader in Saskatoon!
No matter if you want us to deliver riding arenas Saskatoon, shop buildings Sasktoon, or farm buildings Saskatoon, we will take care of them. Consider us your one-stop-shop for creating the steel buildings Saskatoon that work for your business or agriculture industry and last a lifetime. Let's work together to quickly and affordably build a steel building that serves your business purpose. Contact us today!
Get Prefabricated Steel Buildings Saskatoon or Sask agriculture buildings Developed in a Reasonable Budget! Call 1-888-826-1799 to Avail!
Steel Building Saskatoon for Every Industry and Purpose!
Need a boat storage building where you could easily store your costly boats without worrying about weather conditions? Or, are you looking for a cost-effective way to house your precious livestock? Perhaps you simply want to keep your harvested crops safe and shielded from the elements? Whatever your needs are, Zentner Steel Buildings understands your requirements and has the specialist expertise to help you out. We create steel structures Sasktoon that are ready to serve you for decades without requiring costly maintenance from you. We could help you create manufacturing facilities, dairy barns Sask, riding arenas Saskatoon, aircraft hangars Saskatoon, storage sheds Saskatoon, farm buildings Saskatoon and anything that you need.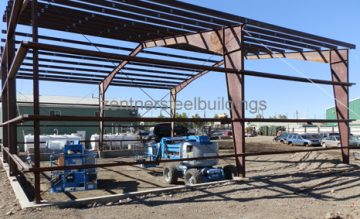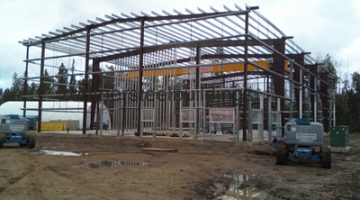 We Are Not Just About Installation of Metal Buildings Saskatoon.
Zentner Steel Buildings is more than a traditional steel builder. We don't only deal in the installation of steel buildings Saskatoon but we also provide everything from A to Z. We have a team of expert designers who create designs for steel buildings, we supply customers with pre-engineered buildings Saskatoon, and we offer installation, maintenance, repair, renovation and alterations with a team of dedicated engineers who understand your needs. Trust us to handle all the aspects of the steel building process. That means if you have just installed any steel building recently but want it to be altered, then we can quickly help! We also build steel buildings that give you a strong foundation to help your business grow. Find out how we can help you grow your business by speaking with our representative today!
Trouble Finding a Suitable Contractor for Steel Buildings Saskatoon Construction? Contact Zentner Steel Buildings!