Steel Buildings Medicine Hat

Discover Steel Buildings Medicine Hat in All Sizes and Shapes
Medicine Hat, The Gas City, has played a crucial role in improving Alberta's economy for over a century. Its chemical manufacturing sector has supercharged its growth. Its manufacturing sector is growing at a very high pace with unprecedented opportunities for expansion. Though the oil and gas sector had a bad hit due to price collapse back in 2016, the industry is recovering now and is predicted to once again see an increase in oil and gas extraction. This will have a positive effect on all associated sectors including transport, warehouse and manufacturing industry in Medicine Hat. These industries have a steady demand for steel buildings Medicine Hat and Zentner Steel Buildings is leading the game.
Zentner Steel Buildings' Solutions for Steel Buildings Fort McMurray
Looking for a one-stop shop for your Medicine Hat steel buildings needs? Then Zentner Steel Buildings is right for you! We are a leading supplier of structural steel buildings meaning you're in the right place for your Medicine Hat aircraft hangars, metal buildings, factory buildings, warehouse buildings and more. We have served a range of industries with steel structures, doors, windows, insulation and beyond. We construct structural steel buildings of every size and for every industry.
We supply the parts and accessories for steel buildings, so we're the go-to supplier for building maintenance and repair. No matter what your needs, from bi-fold doors or mezzanines for your steel building, to retrofit insulation. Let's work together on your custom steel building project to deliver a steel building that you can proudly say yours!
Zentner Steel Buildings Supplies and Installs Contemporary Parts and Accessories
Whether you want us to handle complicated plant building Medicine Hat repairs or the supply of parts and accessories for an existing building, we always deliver the best. This is because we know the latest trends in your industry and how to best serve your needs with a steel building. Be it a warehouse, Medicine Hat aircraft hangars, or any other industry, we fabricate pre-engineered parts and supply them to your construction site on your timeline.
From doors to windows, mezzanines to roofs, we are pioneers in the construction of parts and accessories for your project. Here's just a snapshot of services that we offer:
Reach Us for a Free, No-Obligation and Custom Quote for Steel Buildings in Medicine Hat!
Steel Building Insulation
Need insulation to improve the energy efficiency of your steel building? Zentner Steel Buildings could assist you in getting the insulation packages with the increased R value that saves you money! Whatever your insulation needs, we make sure you get the right insulation package that meets or exceeds your insulation needs for the facility. We work with the very best, mold-resistant insulation to make sure that your building is safe, secure and warm.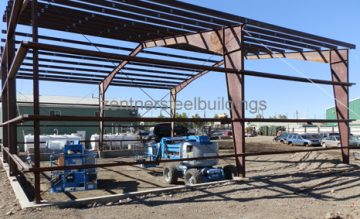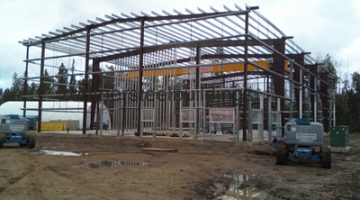 Entry Doors
Need entry doors for your steel buildings Medicine Hat? Let us help you with custom colored, keyless and auto-close doors tailor made to your needs. The entry doors we supply are pre-assembled and can be flawlessly installed at your retail shop, school, warehouse or any other building.
Windows
Thinking of Medicine Hat plant building repairs to fix your damaged windows? We have an array of offerings in windows to fit into your existing steel building. Our selection of steel building windows gives you a range of options – thermal fixed or sliding glass windows. Rest assured that your needs for windows will be met here!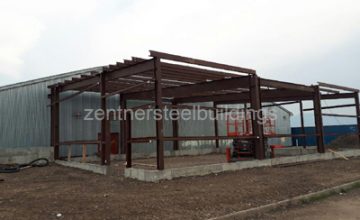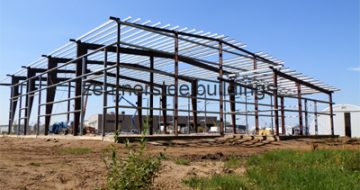 Mezzanines
We also supply Mezzanines to support your steel buildings Medicine Hat. You don't have to look for Mezzanines from other suppliers because we handle it in-house for you. Ask us for contemporary accessories that support your steel building structures!
Get Entry Doors, Windows and Mezzanines Dispatched to Your Site! Call 1-888-826-1799!