Steel Buildings Vancouver

Deliver a Range of Options for Steel Buildings Vancouver Construction
Vancouver's economy is one of the most influential economies contributing significantly to Canada's GDP. International commerce and trade are two key industries that are driving Vancouver's economy to new heights year after year. The growth in these sectors is pushing up the demand for commercial buildings Vancouver, which has been steadily rising for years. Its central area is mostly occupied by industry giants from technology, mining, and financial institutions. Vancouver port earns CAD $1.4 billion a year in revenues for the city and employs thousands of people from the city. At the same time, the port also supports forestry and water-related industries. This has lead to a significant rise in the steel buildings demand for these industries. Zentner Steel Buildings is helping these industries by building steel buildings Vancouver constructions that serve them flawlessly for years.
Our Expertise In Steel Buildings Vancouver
Agriculture Buildings Vancouver
Need a silage bunker? Looking to build new dairy barns? Zentner Steel Buildings delivers contemporary steel buildings Vancouver to address your need for agricultural buildings. We construct pole sheds, grain aeration buildings, fertilizer storage, grain bins, dairy barns, Quonset buildings, open shelter storage and more. Rest assured that you will always get the best workmanship with Zentner Steel Buildings, and a steel structure that will last for generations. Our steel construction services are in high demand across Canada because we deliver quality with affordability. Let us know your custom requirements and we will deliver it.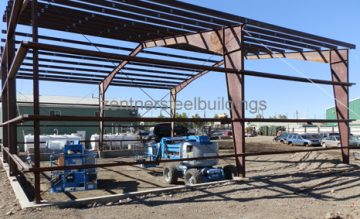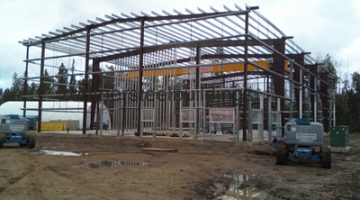 Commercial Buildings Vancouver
Whether you need brand new contemporary office buildings, retail shops, medical centers, strip malls or any other commercial facility for steel buildings Vancouver, we know how to deliver great results. Our commercial buildings Vancouver or shop buildings Vancouver are designed according to the BC building codes and we can also supply and deliver parts to replace the old ones in your existing commercial facility. These new parts complement your old buildings by adding a modern appeal. We offer turnkey solutions for low rise and multi-level commercial buildings where aesthetic appeal is your biggest concern.
Institutional Buildings Vancouver
We develop creative and functional steel building structures Vancouver for all types of institutions. No matter how complicated the design you're thinking of, trust our expert designers and engineers to bring it to life! It could be a daycare, primary school, church or any other recreational center. We have the knowledge, experience, tools and technology to build a solid, long-lasting structure for your institution. Our team excels in creating steel structures that help host community activities in the most convenient manner. We also deliver pillar-less facilities to deliver you an extra space for your interiors.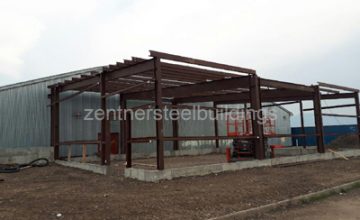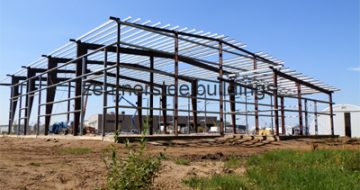 Industrial Buildings Vancouver
Need factory Buildings Vancouver which are affordable and high in quality standards? Zentner Steel Buildings give you a cost-effective way to fulfill your needs. We have delivered steel plant buildings for manufacturing plants, factories, warehouse buildings Vancouver, machinery shops, and repair facilities. We have handled everything that you need for filling your industrial need for steel buildings Vancouver.
Zentner Delivers More Than You Ask for
From developing warehouse buildings Vancouver for a small industrial unit to installing a brand new thousand-acre production facility, our expertise is scalable and every base is covered. Need an industrial building for your business? Don't be shy to speak up your concerns with our sales representative today!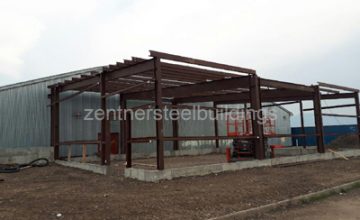 Choose A Wide Selection of Steel Buildings Vancouver from Zentner! Call Us at 1-888-826-1799!