Steel Buildings Salmon Arm

Zentner Meets Your Needs for Steel Buildings Salmon Arm
Salmon Arm is contributing heavily to the growth in the BC economy thanks to the rapid development of various industries located in the city. The most prominent ones are manufacturing, forestry and mining. The region's forestry companies employ thousands of employees and are leading the all other industry in revenues. Other booming industries that are expanding rapidly and creating employment are manufacturing that employs 6.44% of the population, education industry that employs 9.54% and the transportation industry that employs 3.89% of the population in Salmon Arm. These industries regularly need steel building structures to meet their expansion goals and Zentner Steel Buildings is leading the way. We have helped several businesses and could help yours too. If you're considering steel buildings Salmon Arm, don't hesitate to contact us to discuss your steel building project.
Zentner is a Game-Changer in the Steel Building Industry
If you're looking for a professional firm that can serve exactly what you need for your steel buildings Salmon Arm project – reach out to Zentner Steel Building. Zentner is the name you can trust because we have served clientele from a whole range of industries and have delivered them cost-effective structural steel buildings on time and on budget. Protect your hard-earned money by investing in a steel building that works flawlessly without giving you any worries for maintenance or repairs for many years to come.
From Plant Buildings to Storage Facilities, We Build Everything
Zentner delivers turnkey and cost-effective solutions to build plant buildings, storage facilities and steel workshops, Salmon Arm steel barns and beyond. We are here to help you in every possible way. No matter if you're thinking about about steel buildings repairs Salmon Arm, building expansion or general construction of steel structures. Here are just some of the things we can do for you:
Got Questions About Building Steel Barns Salmon Arm? Get In Touch With Any Questions!
Steel Storage Buildings
Planning to construct storage sheds to keep your grains, hay and crops safe? Think of us because we deliver the toughest steel buildings Salmon Arm for you! Why pay good money for other storage facilities to store your crops when you can find your own permanent solution? Build an affordable steel storage building of your own using Zentner Steel Buildings' expertise and see the profits immediately!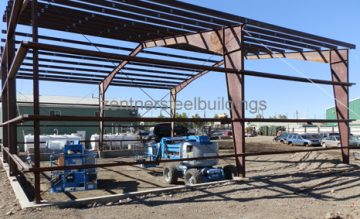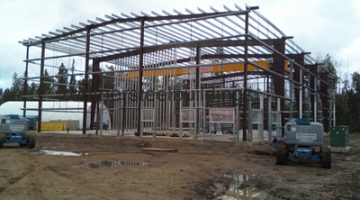 Steel Farm Buildings
Zentner Steel Buildings is a name you can trust for building Salmon Arm steel barns. No matter how large a customized steel barn you need, our projects are scalable so no job is too big! This is because we have the expertise and experience to deliver a project of any scope and any size.
Commercial Steel Buildings
Need a contemporary office, a strip mall or a retail outlet? Steel is the right choice for you and could help you run a maintenance-free facility for years to come. Zentner has built many commercial metal buildings for retail shops, corporate offices and other commercial buildings.
Zentner Steel Buildings serves multiple industries and could help you too in fulfilling your needs for steel buildings Salmon Arm. From building your foundation to supplying parts to your site, assembling the steel building and the complete construction project, we do things without giving you any delays. Got a project in mind? Let's talk!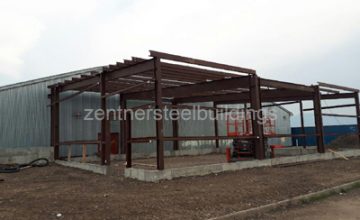 Contact us to Build a Steel Building As Unique as You! Call Zentner at 1-888-826-1799!