About Zentner Steel Buildings – The Name That Needs No Introduction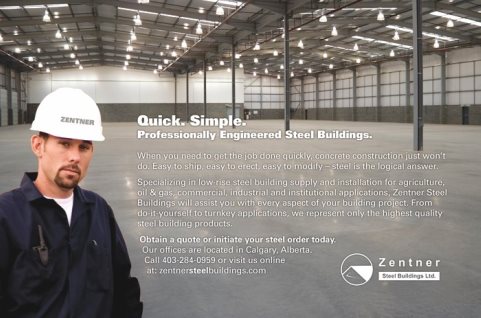 We Make Building Easy
You know that in steel buildings Canada provides security, high performance, and economical options.
But did you know that Zentner Steel Buildings offers you the complete range of professionally-engineered and top quality steel buildings at the most competitive prices?
For over 10 years we have operated with a single purpose – helping our clients to build high-performance steel buildings.
Our story starts in 2006, with our founder Stewart Zentner who had a vision. Stewart realized that every customer has a set of unique needs for their steel building – they're not looking for a cookie cutter solution. Instead, he wanted to create a company that offered a customer-centric range of steel buildings and steel building construction options. For the past 12 years, Stewart and his team have dedicated their time to creating the perfect customer-focused business specializing in a range of steel structures for personal, industrial and commercial use.
We design, build, supply, install, repair, and renovate your metal buildings Canada. Every aspect of your steel building construction is handled by our in-house team of specialists, so you don't have to look for any other contractor.
Zentner Steel Buildings Ltd. is one of Canada's leading steel construction companies. Thinking of a steel building? Contact us today!
Just Like With Any Building – The Foundation is the Most Important Part 
With over 10 years working in this industry, we understand the importance of foundation, which is why we're proud of our own long and hard-working foundation. Ever since our humble beginnings, we've had the privilege of creating custom-fabricated steel buildings for clients right across Canada. From Vancouver to Saskatoon and even in remote areas, we are able to create the perfect steel building structure that suits your needs perfectly.
We deal in pre-engineered and pre-fabricated steel building structures that are tailor made for your needs and are sturdy enough to serve for generations. Our three decades of experience give us the knowledge, understanding and expertise to know that we deliver the very best in steel structures.
We Build Steel Buildings Canada for Every Industry                                                
Working in a niche industry? Don't worry, we've worked with clients from a whole range of specialisms. Just a few of the industries we work for:
Oil & Gas, Storage, Recreation, Data Centres, Residential Projects, Aircraft Hangers, Large Industry, Commercial Outlets.
And that barely scratches the surface of the steel buildings Canada we've created.
Browse through the site to see a sample of the buildings we've created. We also ship certified red iron, steel buildings across Canada to meet your needs.
Benefits of Steel Structure for Construction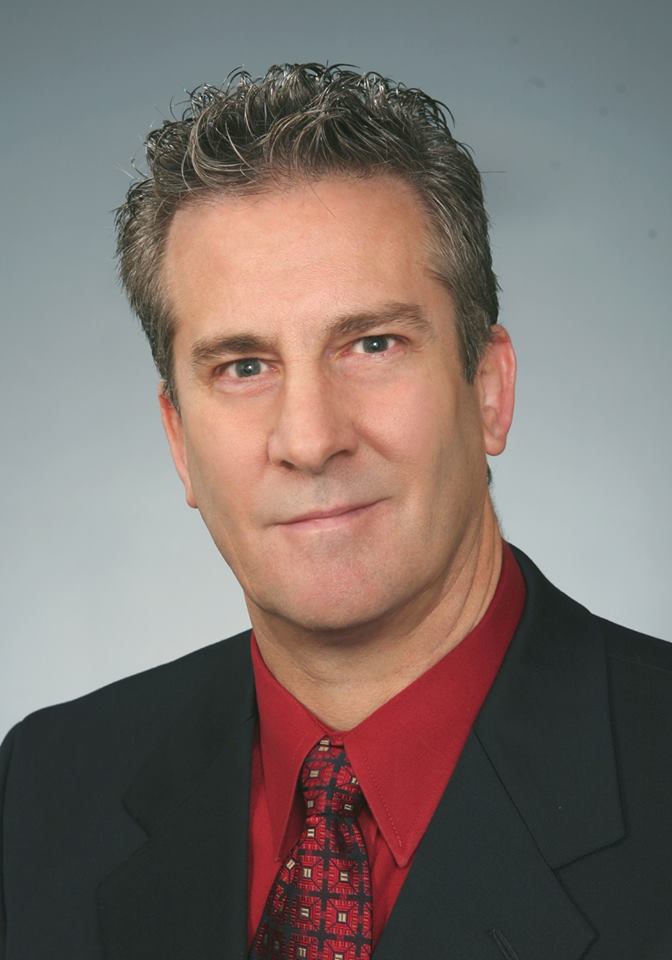 Stewart Zentner - President and CEO
Metal Buildings are one of the most sustainable methods of construction today. Metal Buildings are made from recycled material – and at the end of their natural lifecycle can be recycled again eliminating the need to send building materials into landfills. In addition to their recyclability, Metal Buildings can also be designed to be extremely energy efficient through insulated metal wall panels, cool roofing and energy star rated products.
Our works are designed to be more earthquake, hurricane, wind, insect, mildew and fire proof compared to many other type of buildings.
Why Only Zentner Steel Buildings?
Because we care for you! A happy client for us is a long-term partner who feels that we have listened to them and delivered exactly what they wanted. You'll be inside your Zentner steel building for many years to come, so we want you to feel a sense of pride and happiness every time you walk through the door
Here are just a few things that make us stand out from the crowd:
Reliable, top quality steel building construction
Canada's widest offering in structural steel buildings
Repair and renovation facilities available under one roof
Affordable prices for metal buildings
A dedicated team with three decades of experience and expertise
Custom solutions for metal buildings that fit your precise needs
An established portfolio with happy clients across the country
If you're looking for your own custom-built steel buildings Canada, large or small, residential, commercial or industrial, get in touch today.
Our customer service team is waiting to hear from you. Let's talk!
Call Us Now at 1-888-826-1799 to get started on your new steel building project
Our Reputation is Your Foundation
We truly listen to our clients, and we'll gladly respond to any of your questions or concerns along the way. We have long-standing relationship with subcontractors and work with the insurance companies directly so you won't have to stress about the details. Through exceptional service, accountability and honesty in all we do, we'll ensure your total satisfaction. We provide competitive prices for commercial and commercial property owners with the quality of workmanship you expect. Our focus for our project coordinators is to communicate with our skilled team to ensure the project is on time, on budget and meets your expectations.
Our diverse background and proven expertise in nearly every type of commercial construction allows us to perform the majority of your project ourselves. As your single point of contact, we can control each phase of the building process including design, site selection, building methods, personnel, and overall construction management. Our vast capabilities enable us to anticipate and make changes easily while working within the framework of your budget. In the end, this enhanced control leads to a better quality product, lower overall costs and increased project timeliness. Zentner Steel Buildings LTD is serving Estevan, Saskatoon, Saskatchewan, Vancouver, Calgary, Edmonton and Alberta.
Drawing on over 30 years of general contracting, construction and project management experience, Zentner Steel Buildings Ltd. has the practical know-how to take your steel building project from concept to turnkey installation.
Working with established, high quality steel building suppliers, Zentner Steel Buildings Ltd. specializes in low-rise steel building supply and installation for agricultural, oil and gas, office and industrial applications. Our customers benefit from our industry knowledge and construction management experience.
Working with our own labour crews and proven contractors, we deliver on our promise of quality supply and exceptional customer service. We guarantee on-time delivery and accurate installation, from initial design to final installation in as little as 8 weeks.
We are serving Calgary, Estevan, Saskatoon and Saskatchewan including all cities Vancouver, Kelowna, Vernon, Prince George,Calgary, Edmonton, Medicine Hat, Lethbridge, Fort McMurray, Grand Prairie , Red Deer,Regina, Saskatoon, Weyburn, Estevan.