Safe and Sturdy Metal Steel Buildings That Are Built To Last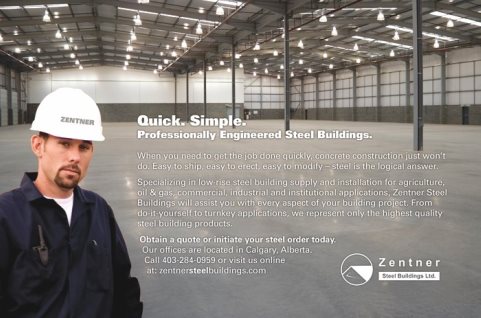 We Make Building Easy
Zentner Steel Buildings LTD has been an established construction company during the last decades. We deal in low rise, pre-engineered, prefabricated, rigid frame steel building packages from various suppliers and fabricators. We design, supply, deliver and install steel building packages. Known for a strong attention to detail and consultative approach in designing buildings that offer maximum functionality at a lowest possible price, Zentner Steel Buildings LTD is very proud to offer quality steel buildings in the Vancouver, in Estevan, Saskatoon and Saskatchewan. We also cater to other locations in Calgary, Edmonton, Lloydminster, Fort McMurray, Cold Lake, Bonnyville, Alberta, Christina Lake area and remote Northern Canadian locations.
Zentner Steel Buildings LTD's commercial building division delivers the highest quality metal and steel buildings customized to meet your business building needs. Contractors, project owners, architects, engineering firms, and real estate developers turn to us to design and deliver hassle free pre-engineered commercial buildings for office parks, shopping centers, retail centers, low rise office buildings, hospital builds or hospital expansions, custom designed car dealerships, trucking centers, airport, agricultural, oilgas facilities, warehousing, factories and more. Our experienced team is dedicated to providing superlative customer service, and is prepared to sell and ship our certified red iron steel buildings nationwide. We'll even go the extra mile by aligning our customers with erectors and contractors to take our custom metal building concepts to a "built to last" reality.
Benefits of Steel Structure for Construction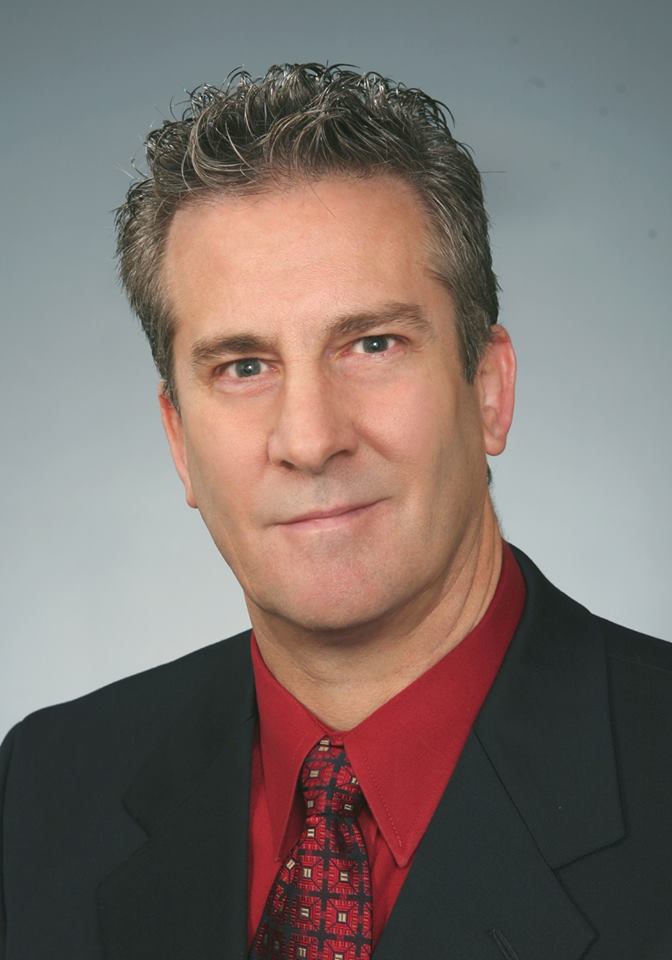 Stewart Zentner - President and CEO
Metal Buildings are one of the most sustainable methods of construction today. Metal Buildings are made from recycled material – and at the end of their natural lifecycle can be recycled again eliminating the need to send building materials into landfills. In addition to their recyclability, Metal Buildings can also be designed to be extremely energy efficient through insulated metal wall panels, cool roofing and energy star rated products.
Our works are designed to be more earthquake, hurricane, wind, insect, mildew and fire proof compared to many other type of buildings.
Why us?
Zentner Steel Buildings LTD offers reliable and quality workmanship for affordable prices that fit your budget. After years of experience working on jobs ranging from small businesses, warehousing, workshops, garages, and large commercial and industrial facilities and agricultural implement buildings, we're confident we have the skills to satisfy all your needs.
We develop special tailor-made solutions in collaboration with our customers. Thanks to our all-round engineering experience, we offer a comprehensive service from advisory work to final construction, which satisfies the highest demands in terms of quality, cost-effectiveness and ecology. We provide reliable solutions for projects of any size, technical and operational specifications or working conditions. We and our customers also benefit from our outstanding relationship with qualified business partners.
Our Reputation is Your Foundation
We truly listen to our clients, and we'll gladly respond to any of your questions or concerns along the way. We have long-standing relationship with subcontractors and work with the insurance companies directly so you won't have to stress about the details. Through exceptional service, accountability and honesty in all we do, we'll ensure your total satisfaction. We provide competitive prices for commercial and commercial property owners with the quality of workmanship you expect. Our focus for our project coordinators is to communicate with our skilled team to ensure the project is on time, on budget and meets your expectations.
Our diverse background and proven expertise in nearly every type of commercial construction allows us to perform the majority of your project ourselves. As your single point of contact, we can control each phase of the building process including design, site selection, building methods, personnel, and overall construction management. Our vast capabilities enable us to anticipate and make changes easily while working within the framework of your budget. In the end, this enhanced control leads to a better quality product, lower overall costs and increased project timeliness. Zentner Steel Buildings LTD is serving Estevan, Saskatoon, Saskatchewan, Vancouver, Calgary, Edmonton and Alberta.
Drawing on over 30 years of general contracting, construction and project management experience, Zentner Steel Buildings Ltd. has the practical know-how to take your steel building project from concept to turnkey installation.
Working with established, high quality steel building suppliers, Zentner specializes in low-rise steel building supply and installation for agricultural, oil and gas, office and industrial applications. Our customers benefit from our industry knowledge and construction management experience.
Working with our own labour crews and proven contractors, we deliver on our promise of quality supply and exceptional customer service. We guarantee on-time delivery and accurate installation, from initial design to final installation in as little as 8 weeks.
We are serving Calgary, Estevan, Saskatoon and Saskatchewan including all cities Vancouver, Kelowna, Vernon, Prince George,Calgary, Edmonton, Medicine Hat, Lethbridge, Fort McMurray, Grand Prairie , Red Deer,Regina, Saskatoon, Weyburn, Estevan.
Contact us via mail
info@zentnersteelbuildings.com