Meet with the top constructor of steel buildings Calgary!
Calgary is a global hub for energy production. According to the most recent statistics, the oil and gas sector in Calgary is estimated to generate over $1.3 billion annually. But that's not the only sector that Calgary is famous for – Agribusiness is also growing leaps and bounds thanks to Alberta's diverse landscape making it the perfect location for raising livestock. Both of these industries need highly specialized machinery, and to support their specialized needs more than 40,900 people are working in the manufacturing sector that's expanding rapidly in Calgary. More than 1,636 manufacturing businesses are currently operating in Calgary. Steel buildings Calgary have also a great role in the modern structure of Calgary.
What do all of these various industries have in common? They all have requirements for large buildings – and the most successful business owners know that with steel buildings their businesses can expand at a fraction of the cost. Whether it's a steel barn for livestock, a steel shed for a manufacturing facility or metal buildings Calgary for highly specialized equipment for the oil and gas industry. This is where Zentner Steel Buildings comes in!
If you're looking for a quality steel construction company that can handle your farm buildings Calgary or agricultural buildings Calgary needs in a professional manner, you've come to the right place! Zentner Steel Buildings offers a wide range of models and sizes, meaning you'll find exactly the right building for your growing business. We're confident that you will find no better customer service, and you'll experience steel building construction and repair at its very best. Whatever type of steel building construction project you have in mind, Zentner Steel Buildings can help you achieve it quickly and easily. We have clients in every industry – so we understand the unique needs of your business. For example, in the past 12 months we've serviced clients in agricultural, commercial, institutional, oil and gas and industrial.
Get the very best in pre-engineered steel buildings Calgary,  Call 1-888-826-1799
Steel Buildings Calgary for Every Purpose!
Zentner Steel Buildings is proud to deliver steel building construction services that help your business grow and be successful. Whether you're looking to build a new industrial building Calgary or Storage Buildings Calgary or you're finding a cost-effective way to expand your warehouse, our custom solutions deliver the very best results and you can rest assured that your new building will withstand the harsh climate for years to come. Choose our specialist structural steel Calgary buildings for your barns, riding arenas, and other agricultural buildings. If you've been struggling to find an inexpensive way to add a new, strong steel building structure to your daycare, school or other institution, trust Zentner Steel Buildings to keep things easy!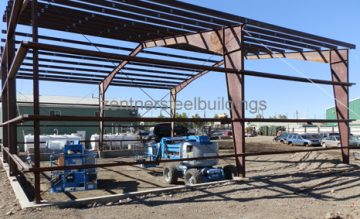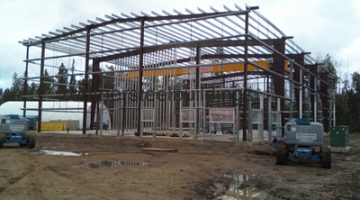 Meet the Industry Leader in Steel Buildings Calgary!
Your business needs to evolve to meet your clients' needs, and we understand that. When you work with us you'll find us to be more than just a construction company – we're a trusted business partner. As an industry leader in steel building construction, we take great pride in working with you to deliver exactly the steel building you need.
We have thousands of satisfied customers right across Canada who have trusted us to design, construct and maintain their steel buildings. We are proud to work with some of the world's largest corporations – household names – who have entrusted us to grow their business. And we would be delighted to help you grow yours.
Exceeding Your Industrial Buildings Calgary Needs for Commercial Development
Are you a commercial developer looking to expand and add more tenants to your facility? If you're thinking of finding the most cost-effective way to do that, think of steel buildings. Zentner Steel Buildings can quickly and easily help you accomplish what could otherwise take years. The steel buildings Calgary we construct come in all shapes and sizes, so your new project won't stretch your budget or give you ongoing financial burdens as mortar and brick constructions can! That means you will keep the expenses low on your building construction while enjoying a swift expansion of your business. Our pre-engineered metal building kits could pave the way to achieving your construction dreams.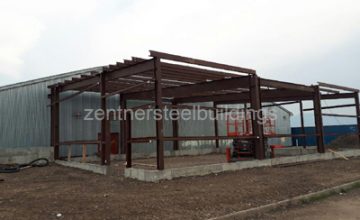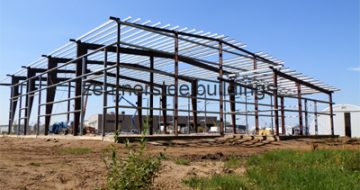 Get an Unmatched Service That Addresses Your Metal Building Calgary Repairs Needs
Searching for a steel building Calgary service provider that delivers a high-quality offering while keeping the costs low? Trust Zentner Steel Buildings! We understand your needs and we know how to deliver quick, world class buildings. We build the most eye-catching structural steel Calgary buildings that meet Canadian standards – so you don't need to worry about the harsh weather conditions damaging your structure. Our top-quality customer service is second to none, so you'll always have a trusted partner in your warehouse buildings Calgary construction project. What are you waiting for? Talk to us today!
No More Hassle – Zentner Steel Buildings Come In On Time And On Budget. Call 1-888-826-1799