Steel Buildings Regina with A Long Life Guarantee!
Regina is one of Canada's most successful cities. GDP has been growing year on year and the positive growth is set to continue. Its manufacturing sector has seen massive growth rates in the past, and that's not the only industry with good news. The construction industry in Regina also seems to outperform other nearby cities and regions. Home to hundreds of schools and educational facilities, also, the education industry continues to benefit from high demand and increased admissions. These industries need infrastructure to carry out their business activities, and the growth means they need to add to their existing steel buildings Regina – and fast! This has created a huge demand for long-lasting, durable steel buildings, and Zentner Steel Buildings is helping businesses fulfill their steel building needs.
Are you tired of traditional buildings that need frequent repairs? Savvy business owners invest in maintenance-free options and steel buildings Regina is the way to go. For fast-growing businesses, steel is the right choice. Zentner Steel Buildings helps businesses build tough structural steel buildings that are up to code and will withstand the harsh weather conditions in Saskatchewan. We build shop buildings Regina that minimize the risk of damage during wind, rain, and heavy snow. We design buildings keeping the end user in the mind.
Our vast experience in building long-lasting steel riding arenas, farm buildings Regina, and other structural steel buildings Regina means that a new steel building from Zentner Steel Buildings will put you at the forefront of your industry. We build multi-level steel buildings Regina while staying on time and on budget, so you can rest assured that the price you're quoted is the price you pay. That's the Zentner Steel Buildings advantage!
Advantages of Using Zentner Steel Buildings' Expertise in Steel Buildings Regina!
Whether you consider us for agricultural buildings Regina, commercial buildings Regina, institutional buildings Regina or any other industry, there are lots of reasons to partner with Zentner. First of all, the buildings that we design easily face the harsh winds, thunderstorms, and snow they will encounter. Furthermore, we are experts in the local building codes and all of our new buildings meet with or exceed the local regulations, giving you peace of mind. The other benefits include:
Construct Steel Buildings Regina the Way You Want! Call Us at 1-888-826-1799 today!
Faster Installations of steel or metal buildings Regina
Want to build your structural steel buildings Regina in just a few weeks? Talk to Zentner Steel Buildings because we are here to help. With multiple distribution centers across Canada, we dispatch your custom building within a few weeks after receiving your orders. To make the installation process faster, we do all the background work at our site. That means the parts will reach you in a ready-to-bolt condition. Your Regina steel buildings could be constructed right away without waiting for welding or drilling operations.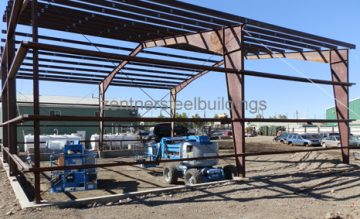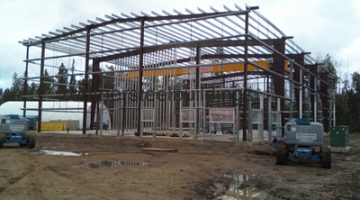 Stronger Structure to steel buildings Regina
Zentner delivers structural steel buildings Regina that will look beautiful for decades. These steel buildings stay tough against unfavorable weather including wind, rain, freezing conditions and heavy snow. They're also resistant to other damaging conditions including mold and termite. Equipped with the toughness of steel, brand new metal buildings from Zentner Steel Buildings are the strongest and most long-lasting option for you.
Flexible Delivery of commercial buildings Regina
We deliver column-free steel buildings so that you can use the maximum interior space. Our steel is strong enough to support your building without the need for load-bearing walls. No matter how big or small your steel-based shop buildings Regina, we build them with the flexibility to expand in the near future if the need arises.
Call us today to construct the best metal buildings Regina at affordable rates!!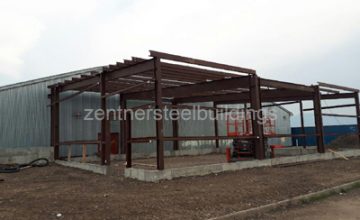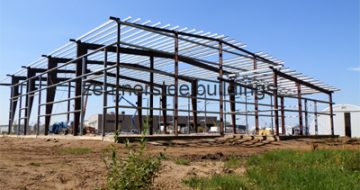 Zentner Steel Buildings is Your ROI-Oriented Investment for Steel Regina!
Zentner Steel Buildings delivers ROI-oriented steel buildings Regina to serve your business and help you to expand in a better way. We care about your money and our energy-efficient steel buildings with tough steel give bang for your buck. Let's talk possibilities. Let's talk about the structural steel buildings Regina you need for your business!
Zentner Builds Energy-Efficient Steel Buildings Fort McMurray Solutions
When we build steel buildings Fort McMurray, we always keep energy efficiency in mind. Our pre-engineered steel buildings Fort McMurray are an environmentally friendly option and a tough structure to store your business or prized possessions. Our prefabricated steel buildings Fort McMurray could be built within days of arriving at your construction site, and if you just can't wait, you can track the construction and delivery status of your building kit online. Let's get started!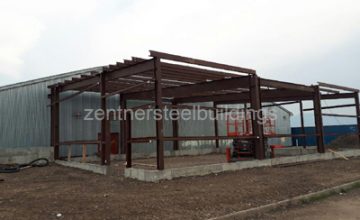 Let's Construct Steel Buildings Regina That Serves You For Decades! Call us at 1-888-826-1799!