Steel Buildings Fort McMurray

Top Supplier of Steel Buildings Fort McMurray!
For the past few years, Fort McMurray has contributed significantly to Canada's economy. Due to its enormous reservoirs of oil the energy sector remains a considerable contributor. There are other industries that are rapidly growing in this region, including tourism and forestry among others. These industries all require steel building structures to carry out their operations. Zentner Steel Buildings is helping companies across Fort McMurray growing their business by fulfilling their demand for steel buildings. If your next business boom relies upon new, or upgraded steel buildings Fort McMurray, find out how Zentner Steel Buildings could help you.
Have you been struggling to get top-quality steel buildings Fort McMurray within your budget? Zentner Steel Buildings Ltd. is the only steel building construction company you need, whether you are seeking design services, building, maintenance or even repair of your existing steel buildings. We streamline the process of steel building construction to offer you Canada's most cost-effective and efficient steel building solutions. Engineered to perfection, our steel building structures will be exactly what you need to develop your business, and will match your local building codes. With a focus on exceptional quality, energy efficiency and a cost-effective offering, our metal buildings will tick all the boxes and our engineers will deliver your project on time and on budget.
Zentner Steel Buildings' Solutions for Steel Buildings Fort McMurray
Zentner Steel Buildings is proud to offer comprehensive support to get your steel building needs fulfilled at one place without ever needing to switch contractors. Whether you need industrial buildings Fort McMurray, steel barns Fort McMurray, commercial buildings Fort McMurray, institutional buildings Fort McMurray or any other industry, we've got you covered. Whatever your need for a steel building construction from a large warehouse to a small riding arena, we deliver everything on a budget. Want to know more? Below are just some of the ways in which Zentner Steel Buildings can help you out:
Got Queries About Steel Buildings Fort McMurray Construction? Call Zentner Steel Buildings Today!
Exemplary Design
We design according to your needs and incorporate architectural elements in a way that suits your business and your budget. The custom prefab structures we design serve exceptionally well for low rise or multi-level steel buildings. We know the trends and demands of every industry and deliver a steel structure that suits your needs and comes fully-equipped.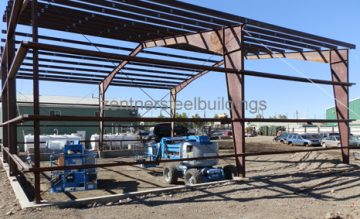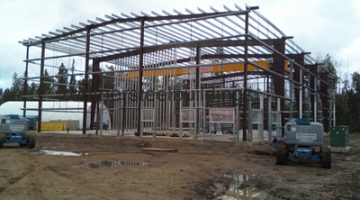 Custom Building
While building all of our steel barns Fort McMurray, riding arenas, schools or any other steel structure, we handle every step with the utmost care. From clearing designs to supplying parts to your facility, we streamline each and every step to efficiently build your steel building structure.
Custom Repair
Seeing a crack in your storage buildings? It's time for a patch-up and Zentner is here to help you. We undertake repairs for your airplane hangars, steel barns Fort McMurray, shop buildings, factory buildings and much more. We can even help you detect underlying issues that may worsen over time and bring more financial troubles to you in the near future.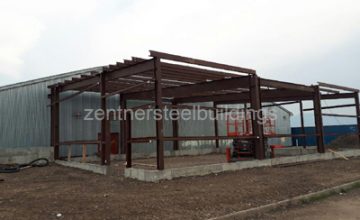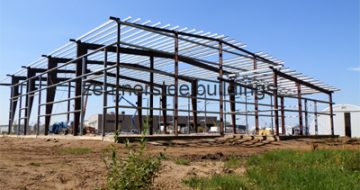 Top Quality Renovations
No matter how old your steel barns or industrial buildings Fort McMurray have become, we could renovate them to restore their appeal again. Our team can improve weather resistance and energy efficiency, extend your current building or carry out any specialist renovation you may require. Simply get in touch to find out more.
Zentner Builds Energy-Efficient Steel Buildings Fort McMurray Solutions
When we build steel buildings Fort McMurray, we always keep energy efficiency in mind. Our pre-engineered steel buildings Fort McMurray are an environmentally friendly option and a tough structure to store your business or prized possessions. Our prefabricated steel buildings Fort McMurray could be built within days of arriving at your construction site, and if you just can't wait, you can track the construction and delivery status of your building kit online. Let's get started!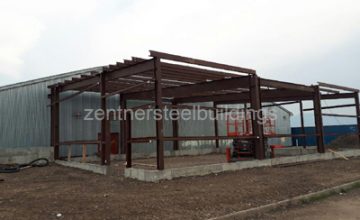 Get Quality Steel Buildings Fort McMurray which fit Your Budget and Timeline! Call Zentner Steel Buildings at 1-888-826-1799!