Steel Buildings Lethbridge

Top-Quality Steel Buildings Lethbridge at the Most Affordable Price
The economy of Lethbridge is heavily dominated by the agriculture industry. However, for the past few years, its economy has been edging towards becoming more diversified. The other industries which are experiencing a growth here are health, education, retail, hospitality, construction and manufacturing. The Health and education sector together account for 21% of the city's economy which is followed by hospitality and Food & Beverage service with a combined contribution of 13% to the economy. Lethbridge's transportation and warehousing industries account for 5% of the economy share while the manufacturing sector contributes roughly 10% of the economy share. Its retail industry contributes 17% to the economy. All these industries are growing at a fast pace, triggering an upward shift in demand for steel buildings Lethbridge. Zentner Steel Buildings is helping companies in all of these industries succeed by supplying the tough structural steel buildings Lethbridge that serve for a long time.
Zentner Helps at Every Step of Constructing Metal Buildings in Lethbridge
Want a long-lasting building that will serve you flawlessly in your business as it grows? The cost-effective metal buildings Lethbridge from Zentner Steel Buildings would be perfect for your needs. We design these steel buildings in a way that means you won't have to think about maintenance for many years to come. We also undertake plant building repairs of your old buildings that get hit by unfavorable weather conditions.
We supply pre-engineered and pre-cut structural steel buildings Lethbridge that are ready to assemble at your site. You don't have to worry about delivery as we supply directly to your assembly site. Using easy-to-read instruction drawings, you will understand every step of the construction process, as our expert technicians handle it all for you. Let Zentner Steel Buildings make your next steel building!
Speak to Our Representative at 1-888-826-1799 and Place Your Orders for Steel Buildings!
We Supply Metal Buildings Kits Which are Built to Last
Zentner Steel Buildings also supplies steel buildings Lethbridge kits that meet and exceed the Canadian building codes. We manufacture steel building kits for every purpose. If you're worried about your steel building withstanding heavy snow loads or extreme temperatures, look no further – we have over a decade of experience making steel buildings that are built to last. You could also ask us about insulation to make sure that your building comes with high R-Value. Or if you already have a building which is poorly insulated, we could retrofit efficient insulation with single or double insulating layers to make them energy efficient. We take care of customization needs to help build an efficient steel building structure.
We are highly specialized in providing steel buildings for the following industries:
●Agricultural
●Industrial
●Institutional
●Warehousing
●Commercial
●And various Others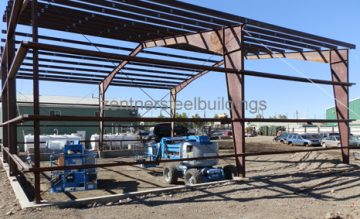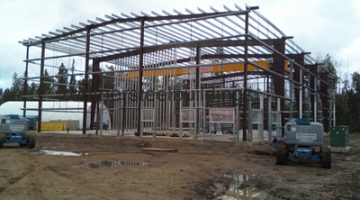 We Offer Cost-Effective Structural Steel Buildings
If you don't have a big budget for your next structural steel buildings Lethbridge construction, don't worry: We don't want you to have one! We keep costs to a minimum which means we can offer you the most competitive quote for a steel building construction project. The steel buildings Lethbridge that we construct can withstand torrential rains, heavy snow, and storms. There's no match to the steel buildings that we deliver, measured on quality or on pricing. Work with us to get a top-quality product that's delivered and built exactly to your specifications without giving you financial nightmares. You will always appreciate having Zentner Steel Buildings by your side! Give us a try and see for yourself!
Ask Zentner to build your next Steel Buildings in Lethbridge! Call us for Free at 1-888-826-1799!