Steel Buildings Grande Prairie

Get High-Performance Steel Buildings Grande Prairie from Zentner!
Thanks to its fertile land, agriculture and forestry are important industries that contribute to the successful economy of Grande Prairie. This region, which is one of the fastest-growing cities in Alberta, produces crops of extraordinary quality, and Grande Prairie's forestry industry also plays a significant role in boosting its economy. With the presence of Canada's top employers such as Canfor and Norbord, the region employs over 1,100 people in the lumber industry. And due to the presence of abundant natural resources, the oil and gas industry also generates huge profits for the city. Montney and the Duvernay are two major players working in the oil field and experiencing double-digit growth. Steel buildings Grande Prairie have also a great role in the modern structure of Grande Prairie.
Grande Prairie is also a hub for the retail industry with the presence of local and multinational retail giants in the region. As the city has grown, welcoming more young families, demand for these new stores has surged. With so many industries going from strength to strength, Grande Prairie seems to have a bright future – but each one of these industries shares something in common. They all prefer steel buildings over other conventional buildings and Zentner Steel Buildings has a wealth of experience in providing steel buildings Grande Prairie. No matter if you're in the retail or agriculture industry if you need to expand your business we have the expertise to build steel buildings specific to your needs. Call us today!
We Deliver Stand-Alone Steel Buildings Grande Prairie!
Want to construct agricultural buildings Grande Prairie? Or, do you need a housing facility to store your equipment? Whatever your industry, we have the answer to quickly build your brand new factory buildings, warehouse buildings Grande Prairie or any other steel building Grande Prairie that your business needs. We are Alberta's experts in creating steel buildings in your area. So, rest assured that with Zenter Steel Buildings, you have got a comprehensive steel building provider for your business. We have built modular offices, storage buildings, steel buildings for institutions and so on. We also handle the concerns for metal buildings Grande Prairie repairs, so when you work with us, you've got a contractor who can handle everything you need.
Put Your Trust in Most Reliable Steel Buildings Grande Prairie Contractor to Cover Your Needs!
Why Choose Us for Metal Buildings Grande Prairie?
Expert Execution
We have the access to the right tools and technology to execute steel buildings Grande Prairie projects in an efficient way.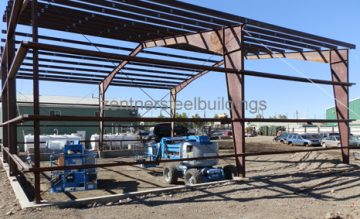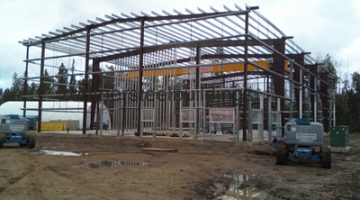 Certification from CWB
Our agency is CWB certified and successfully operates its business for steel building construction across all of Canada's major cities.
Competitive Pricing
We offer a range of services, which means the pricing on our steel buildings suit every budget. All supplies are delivered to your site at a very affordable price.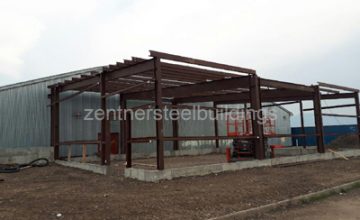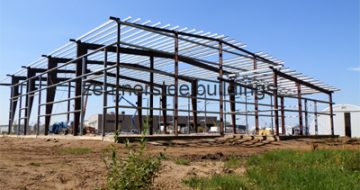 Steel Buildings Grande Prairie from Zentner is a Perfect Way to Build!
At Zentner, we take great pride in building the very best quality, innovative steel buildings Grande Prairie that could take your business to the next level. We put in the extra effort to support you with your brand new Grande Prairie agricultural buildings or with the prompt handling of metal buildings Grande Prairie repairs. Just contact us and find out how quickly and affordably we can build the steel building of your dreams. We believe in focusing on the very best customer satisfaction by offering metal buildings which suit your needs exactly. We are your one-stop to all shop buildings Grande Prairie, factory buildings Grande Prairie, warehouse buildings Grande Prairie or any other types of steel buildings Grande Prairie you would ever need. When you think of steel building construction, think Zentner. Let's take it forward!
Get Entry Doors! Call us today to construct farm buildings Grande Prairie! Call 1-888-826-1799!