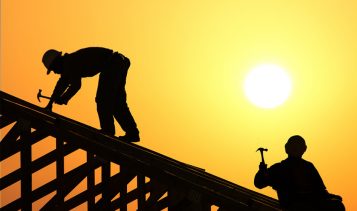 STEEL BUILDING REPAIR – UNDERSTANDING THE CAUSES OF PROBLEM AND SCOPE OF WORK
posted by:

Admin

No Comments
Although known for its durability and long term value, steel building still needs repair and maintenance. In structural engineering, aside from detailing, accurate repair is also important to avoid loss of money, time and effort. Steel building repair should be managed by trusted and reliable construction company with extensive expertise in restoring small to large damages in roof, walls, frames and other parts of the building construction and be able to bring back its safety and stability.
When preventive measures didn't provide successful outcome where damages occur, the construction is normally restored. Steel building repair involves the following steps;
1. Identifying the damage
2. Knowing the cause
3. Evaluate the strength of work
4. Assess the current nature and repairs
5. Prepare the procedures
Causes Of Problems
Understanding how certain problems occur could make the steel building repair easier to accomplish. A thorough analysis and repair is required when the following problems are encountered;
1. Ground motion. Though steel buildings demonstrated outstanding seismic performance, a structure that utilizes older cladding construction might experience major damages from shaking or floor vibration. The damage may affect structural members including beam and column connections.
2. Major disasters created by both human and nature. Large damages to structures are typically caused by major man-made or natural disasters such as tornadoes, floods, hurricanes, landslide, technological, transportation and sociological hazards.
Steel Building Repair – Scope Of Work
Structural companies provide repair services depending on your project needs. The standard scope of work includes;
1. Metal roof replacement and installation. Metal roofing may includes fixing leaks, add roof accessories, gutter and downspout work as well installation of new roof panels that should be tested to ensure the highest level of quality and structural integrity.
2. Steel framing replacement. This process may involve interior or exterior building framing, building end framing, structural bracing and crane systems.
3. Metal building and structural repair. These changes are being done to improve safety and local health.
4. Pre-engineered building repair involving foundation, wall partition, beams and column issues.
5. Metallic coatings restoration. It includes metallic coating to steel surfaces including electroplating, galvanizing, sherardizing and spraying.
6. Cleaning of roof, wall surfaces, skylight cleaning and installation.
7. Fixing personnel and overhead doors.
8. Replacing damaged trim
Steel building companies offer variety of solutions for necessary repairs and replacement to facilitate the problem. You can discuss the issues with your builder to take appropriate actions right away and prevent further problems from happening in the future. Make sure to go for services that offer steel building repair suitable for your needs. For instance, as an owner, if you are going to deal with steel building projects and want to make sure that repairs and problems being managed accordingly, it is crucial to find a reliable and trusted contractor, clarify contracts, update construction data in case of changes, make constant communication, pay wisely and be aware of the liens. The contracts must keep an active license during the construction work and all repairs must be authorized by Construction Contractors Board.
Talk to Us Today!
Stewart Zentner
General Manager
Toll Free: 1-888-826-1799
Contact Us: HERE