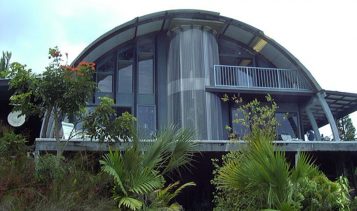 PLANNING TO BUILD A COMMERCIAL PROJECT? CHOOSE CUSTOMIZED STEEL BUILDINGS
posted by:

Admin

No Comments
As the application of steel buildings becomes the trend in the construction industry, many companies have introduced customized steel buildings to clients especially in Canada for commercial project owners.
What does customized steel building means?
When we say customized building, it is basically a structure built according to the owner or designer's personal specification. A plan presented for different people with fixed details is not considered customized building. Customized steel buildings are subject to changes with the arrangement and approval of the owner and the designer (usually an Engineer or Architect).
3 main factors in designing customized steel buildings;
1. Determine the size
2. Create a plan or design
3. Make recommendations and alternatives
Why Choose Customized Steel Buildings?
Customized steel buildings offer a personal approach to contemporary methods of construction. Uniqueness is one of the ultimate reasons why many people choose this concept since they can decide the size, shape and color they want. In addition to its uniqueness, here are more precise reasons why a customized steel building is well loved by many;
1. Choose different patterns or design a new one. Steel buildings can be designed with personalized patterns which can also be obtained through browsing online resources, reading magazines or ask a catalog from the manufacturer. Moreover, you can ask assistance from a professional designer to add suggestions regarding the design, shape, area or pattern you want.
2. Various arch models, rigid frame work and straight roof models to incorporate on the structural plan. If you want to achieve a conventional looking structure, then straight roof model is an excellent choice. For a more modern look, arch models are perfect choice plus it is easy to install and ergonomic friendly.
3. Custom-built steel building offers safety and satisfaction. By customizing its design and components, you are 100% sure that the building is safe for everyone, weather resistant and will last for many years.
4. Customized steel buildings are economical and environment-friendly. The construction processes do not require enormous labor so you can save more money from employee's rate as the materials will be delivered from the factory with definite cuts as requested. It doesn't need a complicated tool to build the entire structure as the materials can be assembled easily in a short period of time.
5. Offer 30 years warranty. Customized buildings guaranteed to last for decades. Manufacturers usually offer 30 years of warranty making you confident that it will provide exceptional performance over the years.
6. It enables you to design dedicated areas that meet your business or customer needs. You can decide where to put the rooms for specific users, an exclusive space to discuss business concerns and much more.
As you can see, the advantages that customized steel buildings could offer can far outweigh any possible shortcomings. So if you are looking for a creative and unique way to design and build your commercial projects, maybe it's time to consider moving to a new custom-built steel building. If it's not something you are capable of, feel free to contact a building consultant to create the plan for you that will fit your budget and lifestyle.
Talk to Us Today!
Stewart Zentner
General Manager
Toll Free: 1-888-826-1799
Contact Us: HERE