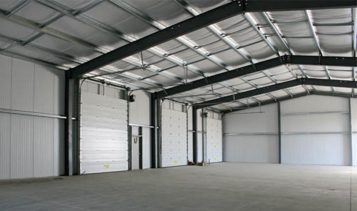 METAL BUILDING PACKAGES – MAKING THE MOST OUT OF YOUR BUILDING CONSTRUCTION
posted by:

Admin

No Comments
Looking for a low cost yet long-lasting option for your next building construction project? Metal building packages could be a suitable choice. This type of construction material has been widely used in many commercial structures due to its outstanding benefits as compared to other option such as wood where such advantages are missing.
The popularity of metal construction is rapidly increasing for the past couple of years and becoming the major preference of many building owners and construction managers over conventional ones.
Metal Building Cost
Cost is a fundamental aspect when choosing a structural metal material as part of the design process. The decision is depending upon the project's specific costing which also involves resolving the fluctuations in the price of materials during the early estimates. Informed buyer often chooses metal building packages to reduce the cost while ensuring the longevity and durability of such structures.
Metal Building Packages Application
Metal building packages include services such as erection, supplies, resilient metal polish, specialized finish, pre-engineered metal building, roofing solution, custom structure, metal panel installation and building maintenance and preventive services. These packages are applicable for projects including shops, garages, modular offices, storage buildings, gymnasiums, warehouses, mezzanine systems, large barns, churches, agricultural buildings, aircraft hangers and other commercial metal buildings.
Metal Building Design
There are few essential factors involving the metal building design. These factors are included to its many advantages that are visible during the lifespan of a metal building. A sustainable metal building design and construction can be measured in terms of lower energy consumption, reduced materials and higher overall longetivity.
Why Choose Metal Building Packages?
Some people are hesitant with the traditional style of metal building probably due to the lacking of awareness of its modern design that has been implemented a more visually pleasing characteristics over the years. Metal building packages with innovative design are selected because of the following reasons;
1. Stylish and highly durable building material.
2. Relatively affordable than other construction materials as it has a low maintenance cost, only requires a one-time event and offer long term investment.
3. It is very durable since the material is designed to protect the structure from heat and climate changes.
4. Metal building packages do not need labor fees as the entire structure will use a pre-fabricated dismantled metal framework. It can even offer DIY plans with detailed handbook that can be helpful for smaller projects.
5. While other building materials leave tons of waste during the construction, metal building has limited or no waste since the metals are delivered from the factory with pre-requested measurement and fully recyclable materials.
6. It can be customized according to your desired design or project requirements.
7. Another amazing feature of metal building packages includes insulation cover to protect the building from noise as well as minimize the overall energy consumption costs. This material is also insect-resistant to protect the structure from insects and pests.
So if cost efficiency, sustainability, aesthetic and durability are your major concerns, then metal building packages will provide you with a solution that has the ability exceed your expectations. With metal building, you can make the most out of your building construction.
Get a Free Quote from Zentner Steel Buildings
Zentner Steel Buildings provide top of the line construction services covering steel buildings and metal frame construction, pre-fabricated steel engineering, warehouse and oil and gas buildings, steel building construction and among others.
We cater to various industries including Oil and Gas, Commercial, Institutions, and others. For over 10 years, we have worked hand-in-hand with small to big businesses and organizations all over Canada and Texas.
Talk to Us Today!
Stewart Zentner
General Manager
Toll Free: 1-888-826-1799
Contact Us: HERE