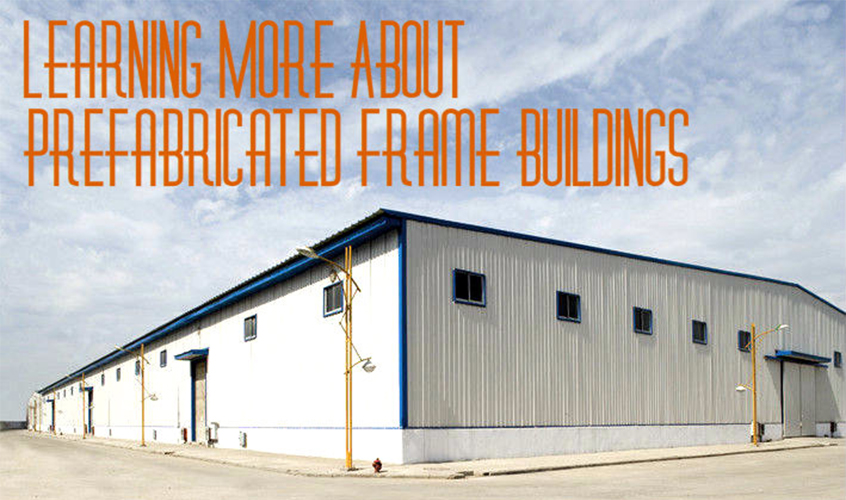 Learning More About Prefabricated Frame Buildings
posted by:

Admin

No Comments
Pre-engineered frame buildings offer many benefits and advantages compared to traditional concrete ones. Prefabricated buildings are cheaper, more sustainable, and flexible as well. These are just some of the main reasons why they are being chosen among other alternative building materials.
Another good thing about prefab frame buildings is that they can easily be modified or altered. A metal building system has an integrated set of assemblies and components, secondary members, and cladding components that are specially designed to transfer loads and offer complete building shell. More often than not, these assemblies and components are carefully manufactured and inspected before erection.
Modifications and Alterations for Steel Buildings
It is easier to do future modifications when a building is made from prefabricated steel frame materials. This is particularly why designers and owners are opting to use steel frame materials for their buildings rather than other traditional building materials such as concrete and wood.
When you are planning for the design and materials to use for your building, you need to think for future expansion.
With this expansion, you have consider a building design that is flexible enough to cater such modifications and alterations. Also, the materials used for your building should make it easier to do add another room or two into your unit.
Steel buildings can easily be modified in the future for new applications, vertical expansions, changes in owner preferences and designs, and loading conditions. Other framing systems does not have this kind of advantage.
Innovative Designs
Since steel buildings are flexible, they also accommodate innovative designs that suits the demands for new project approaches in the market. Some of these innovations are long­span deck systems, connection optimization. Progressive collapse, fire protection, and coating systems.
The steel industry is continually pioneering new innovations for the manufacturing and use of steel frames. The industry has also started the movement toward open standards. This made steel building very popular among construction companies, designers, and building owners.
Easily Designed
Generally, steel buildings are so much easier to design than traditional buildings. It does not require too complicated drawings to make it aesthetically beautiful. Simple designs made it easier for building designers to insert modifications and alterations when needed.
The tools used for structural steel design are generally advanced compared to other systems. The full integration between the design, analysis, fabricating, and detailing software are being used nowadays. This makes it easier for steel building modifications to add whenever necessary.
Many people are now using prefabricated frame building materials for their dream building. Because of the many benefits and advantages that this structural material provides, no wonder a lot of designers and construction companies are offering it. It is not only cheaper than other traditional materials used for buildings, but also flexible. This is very much evident on how one can be able to easily modify it after a year or two of being constructed. A steel building definitely is the most innovative building material that you can use for your future structure.
Get a Free Quote from Zentner Steel Buildings
Zentner Steel Buildings provide top of the line construction services covering steel buildings and metal frame construction, pre-fabricated steel engineering, warehouse and oil and gas buildings, steel building construction and among others. We cater to various industries including Oil and Gas, Commercial, Institutions, and others. For over 10 years, we have worked hand-in-hand with small to big businesses and organizations all over Canada and Texas.
Talk to Us Today!
Stewart Zentner
General Manager
Toll Free: 1-888-826-1799
Contact Us: HERE